>> 2 September 2015
On Merchant Navy Day, 3 September, Aberdeenshire Council will fly the Red Ensign at its Woodhill House headquarters in Aberdeen to raise awareness of the UK's ongoing dependence on Merchant Navy seafarers.


Aberdeenshire Council is supporting a nationwide call from the Seafarers UK charity and the Merchant Navy Association for the UK Merchant Navy's official flag to be flown on public buildings and landmark flagstaffs.
Provost of Aberdeenshire Cllr Hamish Vernal
raised the flag at 10.00am on Thursday as councils across the country join to mark the occasion.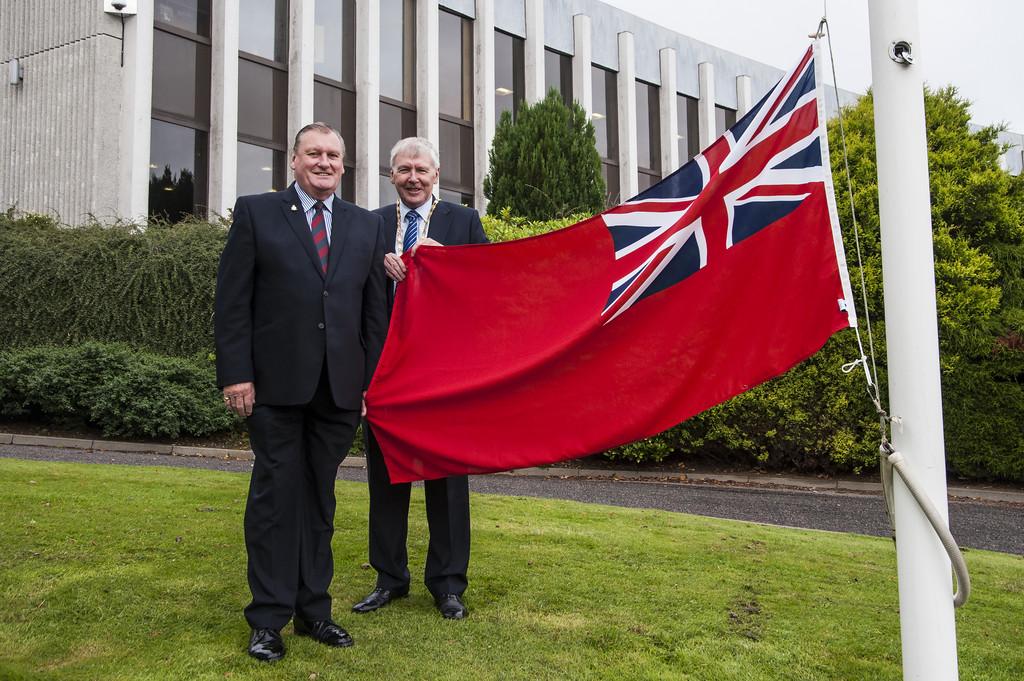 The UK relies on Merchant Navy seafarers for 95% of its imports, including half the food we eat. The UK has the largest ports industry in Europe. 75% of its exports (by volume) are shipped from UK ports, some of which are supporting the campaign by encouraging visiting ships to sound their horns at 10.00am on 3 September.
Provost Vernal will be joined for the ceremony by Aberdeenshire Council's Veterans Champion,
Cllr Allan Hendry
.
Provost Vernal said:
"Aberdeenshire's relationship with the sea is a key part of the area's identity, not least in the heart of our coastal communities and for the generations of people for whom the waves have been their workplace.

"We are very pleased to be supporting this campaign to recognise the work of the Merchant Navy."